Congratulations to all of our 2018 winners! Learn more about getting involved in this year's contest below!
1st Prize
Congratulations to Mark Winter and his "Ball-o-Junk" (Entry 80) for taking home first prize in the 9th Annual Recycled Art Contest!!!
2nd Prize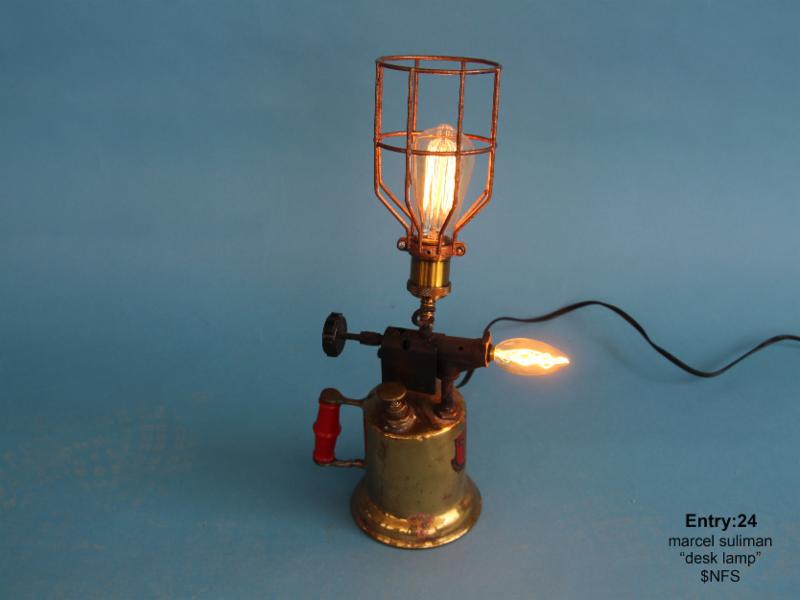 Marcel Suliman - "Desk Lamp" #24
3rd Prize
Andrew Gundrum - "Charlie" #25
4th Prize
Sienna Hill - "PVC Drums" #56
5th Prize
Hannah Zilm - "Betula Papyrifera" #20
ReStore's Annual Recycled Art Contest shines a light on some of Milwaukee's resourceful repurposers. The contest challenges the public to create works primarily using the donated product found at ReStore. From artwork to repurposed furniture, the only rule of the contest is the majority of materials must be purchased at ReStore. The winners are determined by your vote!
PRIZES:
1ST PRIZE - $250
2ND PRIZE - $150
3RD PRIZE - $100
4TH PRIZE - $75
5TH PRIZE - $50
(Awarded in the form of ReStore Gift Certificates)
DETAILS:
Entries for the 2019 Recycled Art Contest can be submitted to ReStore Walker's Point beginning June 18th.
Entries are due by Tuesday, July 2nd.
Art will be displayed at ReStore Walker's Point from 7/12 – 7/20 and featured in Third Ward's Gallery Night
Art will be voted on by the public, online (on this page) and in store.
Voting ends at 6pm on Thursday, July 18th.
Buyers of artwork may pick up purchased works July 23rd - 27th at ReStore Walker's Point.
FAQs
Artists retain ownership of their works and may sell the works if they so choose. If art is sold, 20% of the proceeds will be donated to Milwaukee Habitat.
Artists may pickup unsold works during normal store hours July 23rd - 27th at ReStore Walker's Point. Items not picked up will be be sold.
At least 50% of the materials used for your entry must have been purchased at ReStore.
Limit 1 entry per person.
QUESTIONS?
Jake Brandt, Marketing Director, Milwaukee Habitat for Humanity
jbrandt@milwaukeerestore.org or 414-316-5621